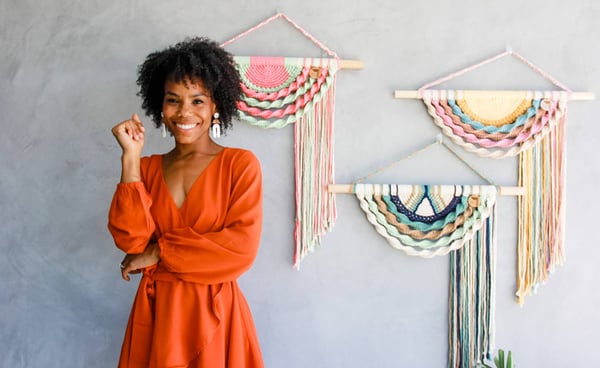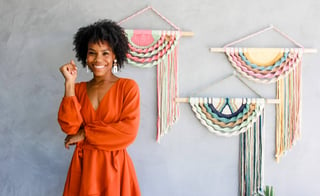 I'm thrilled you're here!

I am Lena Njoku, but you can call me Mimi. I was born and still live in Southern California. In 2020 I came up with the idea of ​​learning macramé as a hobby, and not long after I started an Instagram page. It was the best decision I could have made.
I am a working wife and mother of two. By day I am an educator working at a university and I am also passionate about equity in education. I have a Bachelors from Cal Poly Pomona and a Master's from the University of Southern California. I love my career! And I love that I have also found a hobby/business that I am also passionate about! Macramé is a part of my self-care routine. It is calming and meditative, and I believe it has positively impacted my mental health.
If you are interested in your own custom handcrafted piece of artwork, I would love to collaborate with you to create something special!
-Mimi